Dedicated to Building a Thriving Community
Our mission is to create a thriving community in the Iola area and to connect the community in all areas of life: jobs, housing, and business. This mission is possible thanks to the great partnerships we have made with like-minded people and businesses that believe in working together. We work hard to help our clients with their many needs, and after several years we have made great strides toward this mission. Don't take our word for it though. Hear it from our clients themselves!
We want to make your life in the Iola area as easy as possible. Thanks to all the great help we've received, we believe the Grow Iola program is a long-term tool to help you on your way!
Join our community!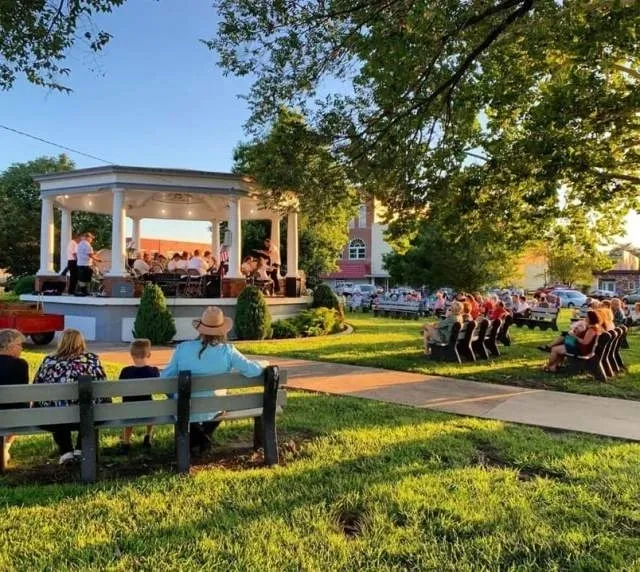 Testimonials
Staffing can be challenging in small towns making it very important to look at all means of media to get the word out. We have had great success with Grow Iola. Five of our last six new hires came to us from our postings on Grow Iola. We also love that the site is locally owned.
– Marian Conaway
HR, Windsor Place at Iola
I have owned several rental properties over the past 15 years in the Iola, KS area. Most of those years have included Grow Iola's services. Their services are valuable to any residential investor but critical for me. I live approximately 1 1/2 hours from Iola and rely on Grow Iola on a consistent basis. All of my advertising is done through Grow Iola, and with them I usually maintain a 100% occupancy rate. As other needs arise, they have always been very professional and eager to assist me at a very fair rate.
Whether you're an investor of residential properties residing in Iola or not, you should check out the services that Grow Iola can provide. Ryan Sparks is not only a professional person, he also is very experienced and knowledgeable about the rental market in Iola and the surrounding area. I don't know what I would have done over the years without Grow Iola!
– Monty Rogers
H.A.A.C Investments, LLC
Grow Iola is the best place to advertise and connect tenants to homes. Ryan is always very friendly and eager to help others succeed.
– Justin Stiffler
JMS Enterprises, Inc
We have been very pleased with the services that Grow Iola offers. Grow Iola is a great way to advertise a rental house. Grow Iola offers a one-stop shopping experience for anyone interested in housing.
– Val & Carolyn McLean
After using Grow Iola for the past couple of years, I have come to value the fast and friendly service they have to offer. When I submit a request the ad's are placed on the Grow Iola website almost immediately. The majority of my tenants have found me through growiola.com. I will definitely be using them in the future!
– Michelle L. Diebolt
Grow Iola has a streamlined process with unbelievable exposure to the target audience providing great value.
– Job D. Springer
Grow Iola has been a wonderful advertising resource for our apartment community. Because of their website, we have received several qualified residents. They are always willing to make changes to our ads anytime I need it and are a great resource for the Iola rental community.
– Crystal Atwood
Property Manager– Parkford Apartments
I've utilized GROW's services on multiple occasions and have always been extremely satisfied. Ryan is extremely professional, knowledgeable, and responsive through the entire process. I've always placed my available rental homes with GROW and have been amazed at how quickly and effectively their website has generated leads. I would strongly recommend GROW to any personal or commercial investor in the area!
– Mark Olberding